Starter Shop
from £14.99 /pm
Add 1000 Products
Design templates included
Design templates included
Accept Paypal Payments
Product Slideshows
Add Flash to your site
Business Shop
from £24.99 /pm
Add 2000 Products
Design templates included
Sell your products on Ebay
Enhanced product search
Product Slideshows
Add Flash to your site
WorldPay Payment Gateways
Pro Shop
from £44.99 /pm
Add 10,000 Products!
Design templates included
HSBC & Worldpay Integration
Customers can rate products
Product Slideshows
Add Flash to your site
WorldPay Payment Gateways
eBay integration
RSS Feeds
Sell products professionally online
Providing you with the ability to add up to 10,000 products, accept payments via Paypal and Worldpay and allowing you to push your products out to other shop windows such as ebay, Kelkoo and Google Base, our ecommerce shopping cart software allows you sell online quickly and easily.
Shopping cart features

Product breakdown

Whether you have 10 products or 10,000 products, our eCommerce software provides a variety of features to make your online shopping cart a success. From providing online payment options and additional channels to post products through to marketing and promotional features our shopping cart software has everything you need to setup your shop online.

Additional key features of this advanced eCommerce software include the ability to automatically cross sell popular products, the ability to allow customers to rate products, the options to integrate blogs, RSS feed, guest books and booking forms. Options to setup vouchers and discounts, two features that no shopping cart software should be without, are also included!
Starter Shop

Business Shop

Pro Shop

Products
1000
2000
10,000
Pages
Upto 100
Upto 200
Upto 600
Design Templates
Yes
Yes
Yes
Mass Product Upload
Payment Gateways
HSBC Integration
No
Worldpay Integration
No
PayPal
Marketing Gateways
eBay Integration
Ciao Integration
Shopping.com integration
No
Kelkoo Integration
Google Base Integration
No
Product Options
Import and export
Product Variations
Discounts
No
No
Security & site features
SSL Security
Standard Search
Enhanced Search
No
Flashmore
Product Promotion
Product Slideshows
Product Rating
No
Manual cross selling
Auto cross selling
No
Shipping & Payment
Shipping Methods
2
2
5
Shipping Costs
UPS integration
Invoices
No
Customer attributes
No
No
Deferred Payment
No
Extra website Features
Appointment & Booking
No
25
50
Blogs
No
2
2
Guest books
No
2
2
Gadgets
No
RSS Feeds
No
No
Marketing aids
Newsletter tools
No
Coupons
No
Getting Started

OK, so you have an online shop that sells products, what now?

The Easyspace OnlineShop range comes with a range of built in payment gateways.

Even in today's online world a number of customers can still be worried about buying online, especially if a shop doesn't carry the logos and brands that customers trust.

That's why the Easyspace OnlineShop range comes ready with prebuilt integrations with the biggest most reliable names on the Internet today!
Credit card payments online
Alternative payment methods
Powerful 128bit encryption
Easy to setup
Safebuy accredited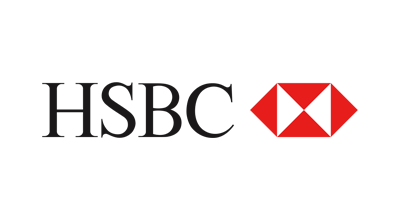 HSBC
Key features and benefits of HSBC Merchant Services online debit and credit card processing solution for accepting debit and credit cards. Simple, secure online payments enabling you to accept debit and credit cards. Security is free of charge from Verified by Visa and MasterCard® Secure Code™ for internet transactions.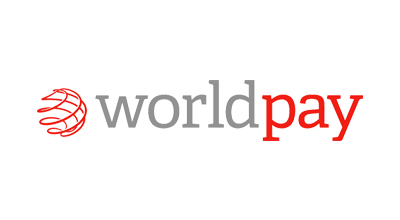 Worldpay
WorldPay customers accept payments over the internet, by phone, fax and mail. They accept Visa, MasterCard, Diners, American Express, JCB and all the major credit cards. Not forgetting debit cards and local payment schemes like Switch, Laser, Electron and more. Bank transfers, instalments, standing-order and direct-debit style payments. All in their customer's currency and language - wherever they are in the world.
Paypal
PayPal is a global leader in online payments. It's a fast and secure way for customers to pay merchants online. ePages merchants may accept all major credit and debit card funded payments with PayPal. Customers do not even have to have a PayPal account to pay a merchant. It's free to open an account and to qualify for anti-fraud protection.
Promotion

You have your products but how do you promote them?

Easyspace OnlineShops are ready to go with useful in-built tools to help you with the promotion of your products throughout your website, and beyond.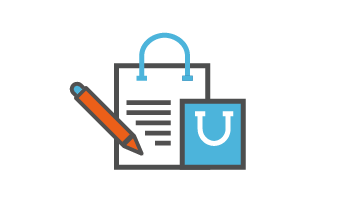 Online Shops
OnlineShops also come pre-loaded with the ability to have blogs and customer forums. So, not only can you tell your customers the latest product news, but they can give you feedback on certain product ranges. Forums and blogs can of course be made so that users have to register to post, you even get a management back end to monitor and reply to postings.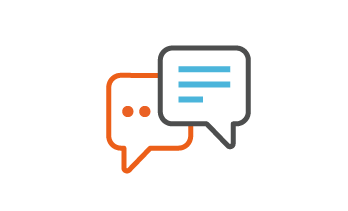 Forums and blogs
OnlineShops also come pre-loaded with the ability to have blogs and customer forums. So, not only can you tell your customers the latest product news, but they can give you feedback on certain product ranges. Forums and blogs can of course be made so that users have to register to post, you even get a management back end to monitor and reply to postings.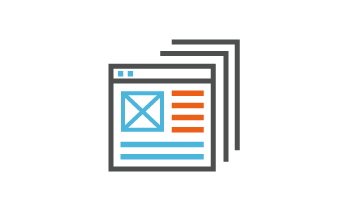 Newsletters
The newsletter tool is extremely powerful and can be used in alongside the vouchers tool. So, you can send out emails to your customer base and include unique promotion codes to each of your newsletter recipients.
The newsletter tool is fully spam compliant, and even puts a form on your website that allows users to subscribe even without purchase! You can fully customise your newsletter, they come with pre-designed templates and you can even use your own design, or of course the Easyspace design team can design you a fabulous custom template. You can import and export your customer mailing list using CSV files (comma separated values) and even schedule times for mailings.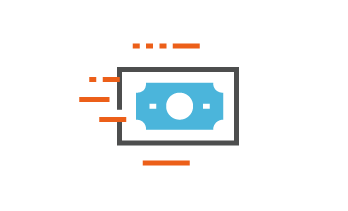 Coupons or Voucher Codes
Voucher codes are a really good way to entice customers into purchase. Easyspace OnlineShops can automatically generate codes for each customer and tie these into email newsletters. You can also put a "valid until" date into the code, so your promotions are kept up to date.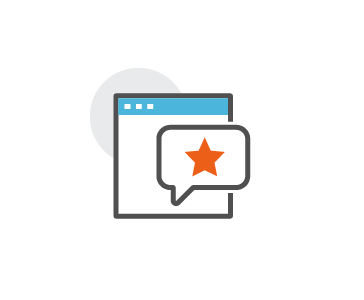 Rate this product
Allow viewer and buyers of your products to be able to rate them. This functionality gives you an insight into what's hot and what not. you can easily change your offering with our OnlineShops, as your in charge.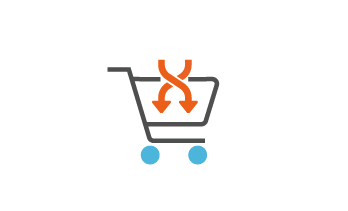 Cross Selling
Using the cross-selling and auto cross-selling, the most popular complementary products can be automatically recommended to a customer's choice. Your OnlineShop also has some intelligence, if it notices that users are buying one product and then something related, it can automatically add this recommendation to the purchase process for other users.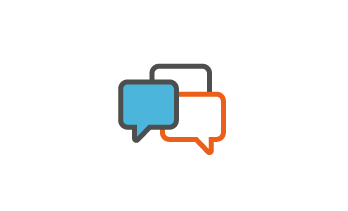 Tell a friend
Word-of-mouth advertising and personal recommendations are still the most credible type of product advice. Easyspace OnlineShops allows customers to recommend products to friends and acquaintances in just a few clicks via the "tell-a-friend-function" - today a necessity for successful online retail.
What now?

Now it's time to market your products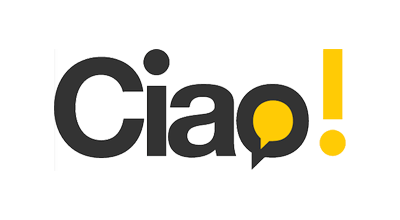 Ciao is a multi-million-strong online community that critically reviews and rates millions of products and services for the benefit of other consumers. Available free of charge to consumers in local-language versions in major western European markets, Ciao combines unbiased consumer reviews and up-to-date price information from hundreds of online merchants to make it the most comprehensive source of shopping intelligence on the web. Testimony to Ciao's success, more than 38 million consumers visit the site every month, making it one of the largest shopping portals in Europe.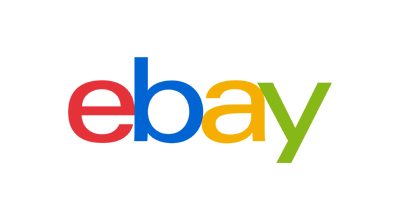 Easyspace online shopping software offers you the opportunity to trade on eBay using auctions or buy-it-now listings, and to control the entire sales process from the epages back office. Listings can be created and monitored for a given product or a number of products via the epages "eBay Manager".
Once an auction is completed the customer chooses to pay using preferred payment methods selected by you and an eBay order automatically appears in the epages Order Manager. It's the perfect way to find new customers.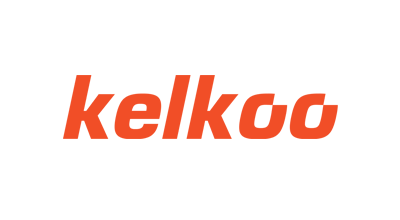 Kelkoo is an online shopping search engine which helps buyers to find online shops selling products on the internet. You can search for a particular product in any category listed on Kelkoo (Books, Films etc.) and Kelkoo will display the best and cheapest offers on the internet. Each month thousands of people search for the best deals on Kelkoo. If someone searches for a product you sell and your shop is listed on Kelkoo, a link to your shop will appear and you will be generating potential new customers. Easyspace online shops make it easy to integrate Kelkoo – all you need is your mouse!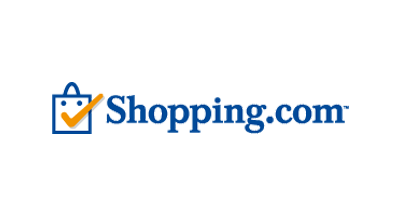 Shopping.com, an eBay company, pioneered online comparison shopping and today is one of the fastest growing shopping destinations on the Internet. With millions of products, thousands of merchants and millions of reviews from the Epinions community, Shopping.com empowers consumers to make informed choices and, as a result, drives much higher conversion to sale and value for merchants. Easyspace shops allow a simple integration with Shopping.com, that's one the many advantages our shops have, easy integration to online shopping portals.
Your potential customers will use search engines or shopping portals to find the products they look for. With Easyspace online shops you can place their products in precisely these channels. Products can be exported to various platforms and presented to a wider public. As these portals like eBay, Google Base, Kelkoo or Shopping.com become more and more relevant for customers, we will also be rolling out new relationships with other online retails outlets in the future.
One of the big ideas behind our OnlineShop product is that we integrate with some of the major shopping outlets on the Internet! So, not only does your product appear on your OnlineShop, they can also appear in places like Ciao shopping.com, Kelkoo and even eBay! You can even make sure your product stock levels are automatically updated.
The idea, the more shop windows your product appears in, the more chance you have of selling.
Easyspace Ecommerce

Selecting a professional online shop design is as easy as 123

The Easyspace online shop range comes with 100 pre designed templates that are easy to select and add to your shop. The templates are broken down into personal & business categories to help choosing that little bit easier.

Once you have selected a template, you can then choose different colour variations of that template, you can even tune it and make changes to the style, add in different styles and move elements around the page.

Using the simple design editor you can then add your logo, add your company slogan if you wish, change the colour and style of the typefaces within the shop.
1. Select a template
2. Add your logo
3. Choose a style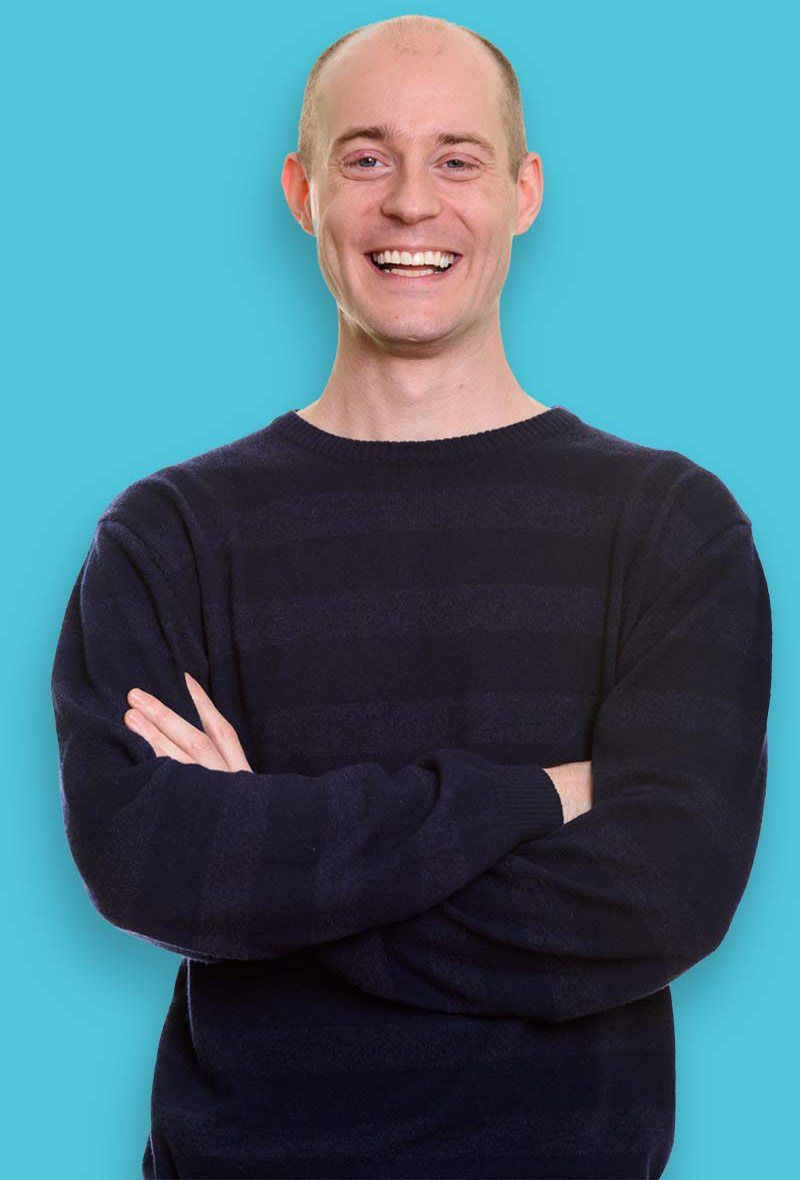 September 2016
Easyspace - Easy to deal with
Our companies have used Easyspace for a number of years and we have always found them very easy to deal with. Buying new domains is very straightforward and if you have a query their customer service is top class. We would highly recommend them and will continue to use them for many years to come. A great cost effective and quality service.
Gary Jamieson
Full Features List
Standard Web Hosting
Full featured, superfast shared hosting.
from
£3.60
/pm
excluding VAT
Key Features

from £3.60 /pm

excluding VAT

10GB Webspace
Unlimited Bandwidth
1 FTP Accounts
100% Network Uptime Guarantee
Choice of O.S.
Service Setup
Management Control Panel
Domain Name Features

1 FREE Domain Name
Unlimited Sub-domains
Domain Forwarding
DNS Management
Domain Privacy £6.50

Email Features

100 POP3 Mailboxes
IMAP Mailbox Optional
10GB Email Storage
Webmail
Email Aliases
Email Forwarding
Email Autoresponders
Roaming SMTP
Catch All Email Addresses
Virus & Spam Mailfilters £30 /pa

Technical Features

Microsoft SQL
MySQL
Database Size
PHP (up to version 7), Python
PHP MyAdmin
Perl 5.10.1
IIS 7.5 & ASP.Net v4.5.2
ImageMagick & IonCube
Microsoft Access
Support & Data Centres

UK Telephone Support
24/7 Email & Online Support
UK Data Centre
Online Tutorials & Help

Security Features

Hardware Firewalling
Disaster Recovery Backups
Optional Backup & Restore
Password Protection
Virus Protection
Shared SSL
Dedicated SSL
Dedicated IP
Load Balancing

Free Apps & Trials

OneClick Install Apps
21 Day Mail Filter Trial
21 Day Mail Backup Trial
£75 Google AdWords
500 Email Marketing Credits
Wordpress Friendly Hosting
Custom Error Pages
Find out how we can help
Our specialists take the headaches away and put you in control of your IT. We can help you setup your domain name, web hosting and website.