Read our

Customer Reviews...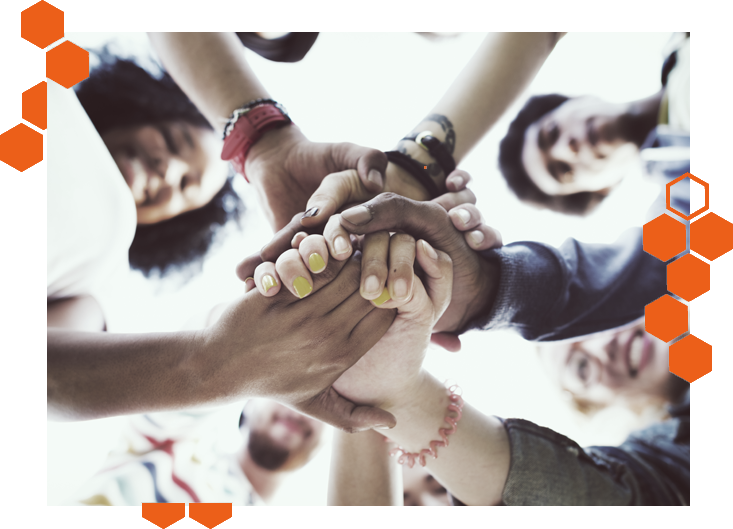 Having been in business since 1997, Easyspace have had a fair share of great comments positive and negative. When we get negative comments we do our utmost to fix them, and make our customers happy again.
Proactive customer service is at the heart of everything we do at Easyspace, we are the only domain name and hosting company in the UK that personally contacts each and every one of our growing customer base.
We believe it's the little things that set us apart from the rest. The little things that matter to our customers.
Learn more
Excellent service
"I had a very complicated query that involved renewal of various domain names, management of said domains, security settings, setting up email addresses, and the purchase of new domains. As if that wasn't enough, I was merging two accounts! The person I dealt with made the whole process seamless.I've used Easyspace for about 15 years, and am thrilled to stay loyal to them. Great service. Great prices. Very friendly and no nonsense.Special mention for the person I dealt with who went above and beyond to deal with my query. Thrilled to have got it."
Dorothy Poiuyt
Good response to non-standard request
"As domain name registry Easyspace responded under 24 hours and corrected an error produced by a third party's ISP shutting down a server, migrating to a new server, without providing prior notification. Thank you Easyspace for prompt correct reconfiguration."
Paul Main
Server Migration
"Excellent and prompt support. Migration implemented and website back up within hours. I was informed of the process and updated via email until the work was completed."
Gerry Kincaid
Buying more domains on the phone
"The staff are polite, friendly and professional. I have already recommended Easyspace to others form previous interactions over the years. I have bought a couple of domains in the past and the service level is even better now. Never had a problem. I use them for personal and for business under different accounts and have no problems using Easyspace. If they don't know something they will go and find out and call me back - as all companies should. The only thing I can spot that would improve the service is the quality of the phone line. It's a bit crackly I noticed at first - but it either disappeared or I didn't hear it - so it's not a major problem. Maybe it should be checked out.I am considering the hosting side of things and potentially expanding the depth of services with easyspace. Even when domain name renewal is due they will email you first and then call before the expiry date to ensure you don't lose the domain. This is important.A work colleague first recommended Easyspace to me about 15 years ago. You get the straightforward professional conversation - not so much of the sales patter you can get from some other companies. All good stuff - keep it up."
Phil Jones
Rapid & Comprehensive Support
"I have used Easyspace for many years. Occasionally I need some technical support and, unlike BT or many of the other larger conglomerates, I am able to access Easyspace technical support quickly. They have always resolved my problems quickly and efficiently. As far as I am concerned they provide excellent service"
Kevin Jordan
Renewal
"Easyspace had to attempt to call me 3 times to renew a service. Each time there was a different reason I could not take the call. Finally their perseverance paid off and I renewed. Pleasant and courteous service from the easyspace rep."
Ian
Exceeded my expectations
"I had a horrible time trying to get my domain and email accounts transferred to Easyspace because of the incompetence of my last provider. Anticipating all the usual infuriating experiences of trying to get hold of "support" and then being completely unable to understand a strong Indian accent etc etc, I was pleasantly surprised to find the support centre was in the UK, easily accessible by phone and email, completely understandable and very helpful. The guys sorted out my problems efficiently and quickly and helped me to set up one of my email accounts which was proving to be awkward. I have only been with Easyspace for a week thus far so cannot comment on their ongoing service: but, so far so good!"
Physiosteo
Easyspace Hosting
"In a very competitive market Easyspace have always given me good service and are very responsive to my needs. Downtime is rare but in the event of issues their engineers have always reacted appropriately."
John Gamblin
Trust Pilot - 8.3 / 10
Review Center - 3.2 / 5
We understand that customer reviews are vital part of the purchasing process for online consumers, so whether you are looking for a feedback on hosting and domains to starting up your online business, our unedited customer testimonials will show you what our customers have to say about Easyspace.
Here you will find a sample of recent reviews written by our customers who took the extra effort to praise our staff and our services.